There are many reasons why Salesforce is a top-tier CRM. 
A big one is their restless innovation. Salesforce's triannual releases provide a steady stream of new features, capabilities, and opportunities to support evolving business needs and give companies a competitive edge.
However, the platform's constant evolution is a double-edged sword; maximizing Salesforce ROI is incredibly difficult. Every release, new cloud, and acquisition adds another few layers of complexity for Salesforce programs to keep pace with. To get the most out of an investment in Salesforce, companies must stay up-to-speed on new functionality and customize or risk losing out on untapped value. 
Experts who know how to make Salesforce sing are key to capitalizing on the platform's constant innovation. Year-over-year, customer demand for Salesforce talent increases – and that side of the ecosystem is fully aware of where they stand.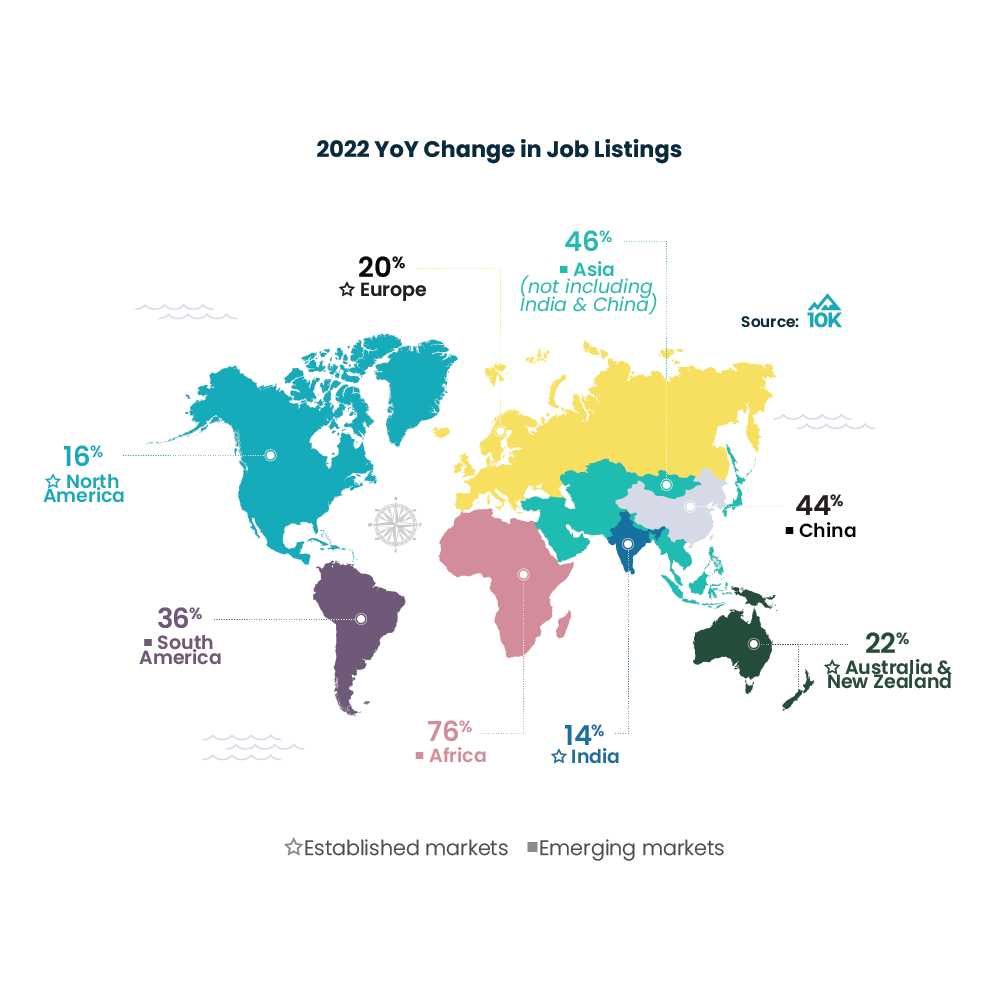 Good Salesforce Administrators, Architects, Consultants, Developers, etc., have embraced the complexity of Salesforce. This has inspired many to capitalize on the opportunity to specialize in their skill sets. Salesforce experts know their worth and have the luxury of choosing where to take their talents. 
So what's the fastest (and most cost-effective) way for companies to drive their Salesforce program ROI with Salesforce talent? Engage with on-demand, independent consultants. 
Here is how independent Salesforce consultants increase Salesforce ROI:
1. Specialization. Independents have the breadth and depth of knowledge to quickly and accurately solve complex challenges. 
We know firsthand that experienced Salesforce talent is difficult to find and not easy to keep, especially for technical and specialized roles. Technical architects and developers are in especially high demand as companies continue investing in digital transformation initiatives. Experts in specific platforms like Experience Cloud, CPQ, Mulesoft, Einstein, and Tableau are even harder to find.
Independent consultants see the high demand and earning potential these skills bring and know that working on-demand with various customers keeps their skills sharp and gives them greater flexibility. These experts have the consulting experience to listen between the lines, diagnose your needs, and design solutions to meet your goals. Their expertise can also help avoid unnecessary technical debt. 
We have so many ideas for solutions that can help the business and our clients but don't always have the technical expertise in-house to bring those ideas to life. 10K has been a trusted extension of our team, working with us on both strategy and execution. – Keith Sadler, VP of Platform, Morgan & Morgan
2. Flexibility. Pay only for the hours you need and exactly when you need them. 
Partnering with on-demand talent is similar to how we consume and pay for electricity. When your power demands go up, you pay a little more. When you don't need to use as much electricity, you pay less. Working with independent talent is the same concept – you pay only for the hours you need. This is why independent consultants are a great alternative, or supplement, to traditional consulting firms that prefer longer-term contracts or project SOWs to cover their overhead costs. 
3. Speed. Bypass the traditional recruitment process and get started project work started faster. 
Hiring a full-time employee takes time, money, and focus. Research shows that it can take 62 days to onboard a full-time developer, costing more than $22,000 USD in recruiting expenses. 
Engaging with a large consultancy is one option, but even after you've run the gauntlet of the traditional sales and SOW process to get in their queue, it can still take 6-9 weeks to get started. On-demand talent communities like 10K can connect you with an expert to start work in less than a week, bringing you one step closer to increasing Salesforce ROI. 
To maximize Salesforce ROI, engaging talent with niche skills, agility, and speed is key. 
Hourly rates for independent consultants may vary across a wide range, but their impact on your bottom line and the health of your Salesforce program is nearly immeasurable. 
Independent consultants are entrepreneurs. They bet on themselves and are driven to succeed for their customers. Good independents are trustworthy and will be there when you need them – without the overhead of a large consultancy or a drawn-out, expensive recruiting process. 
If you want faster results, more productive teams, and a better return on your Salesforce investment, contact us to connect with the ecosystem's most elite Salesforce consultants. 
>> Why is there a difference between freelancers and independent consultants?
>> How to make independent consultants an effective part of your Salesforce program