It's time for the quarterly board meeting, and you need to pull some additional sales statistics from Salesforce to round out your report. Unfortunately, your go-to person for helping you with these types of requests left last week to take a similar position at another company, and now you're stuck and unable to deliver the impactful data you need for the meeting.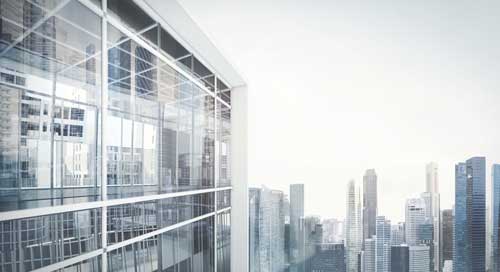 Situations like this are all too common with businesses who rely on the expertise of Salesforce professionals, many times because they don't understand how expansive the Salesforce ecosystem has become, how many opportunities there are for Salesforce experts, and what those experts need to feel valued, supported, and challenged.
Each day more and more companies are joining the war for Salesforce talent. Whether it be companies new to the Salesforce platform, companies expanding their usage of Salesforce, or consulting firms looking to meet the demands of a rapidly growing ecosystem, there is no shortage of opportunity for well-rounded experts who have experience with Salesforce technology.
So, in relation to the scenario mentioned above, what could have been done differently to retain the employee and avoid this situation? Well, in addition to the things that all employees typically want, like a great work culture, fair compensation, and opportunities for growth, there are a few things specific to the Salesforce ecosystem that will help ensure that once you find that talented Salesforce expert, you can keep her on board for the long haul.
Support Ongoing Education
With Salesforce continuing to rapidly expand their platform with new features, and in some cases entirely new applications, "knowing it all" is harder than ever for Salesforce professionals. Fortunately, Salesforce has made it easier than ever to learn about different areas of its application with the introduction of Trailhead, an adventurous journey into learning all things Salesforce where you can complete challenges and earn badges. Certifications are also an important aspect of perfecting your craft and gaining more experience. These are often much deeper and more time consuming to achieve than a Trailhead badge.
Both Trailhead and Certifications play important roles for Salesforce experts in expanding their knowledge and experience as well as providing a tangible and valuable path for career growth. Some Salesforce Admins want to become Developers. Some Salesforce Developers want to become Architects. These learning tools help give structure to common Salesforce career paths and keep experts up to speed.
Instead of leaving it up your Salesforce staff to tackle this on their own, first learn more about how these tools could be valuable to your team and organization. Once you understand how to harness the power of Trailhead and Certifications, incentivize your team to achieve specific time-boxed targets. This could be something like $X per Trailhead badge achieved this quarter, a promotion if they pass the next certification up from their highest one currently held, or for larger teams a challenge to see who can best apply their learnings to a problem that your company needs to solve.
Encourage In-Person Community Engagement
One of the unique aspects of the Salesforce ecosystem is the strength of its community of experts. Over the years, many ways to connect and share knowledge and experiences have blossomed, both virtually and physically. In many instances connections are created via virtual channels such as Twitter or the Answers Community, where there are lots of folks out there helping each other and sharing their experiences. But the power of these connections can be strengthened tremendously, and new ones created, by connecting in-person with other community members.
If you know anything about Salesforce, you're very likely familiar with their annual Dreamforce conference, which has become the world's largest technology conference. For many in the Salesforce community, this is their best chance to connect with other community members from around the globe, attend informative technical or customer-focused presentations, and get important roadmap details from Salesforce product managers and executives. If you're a Salesforce professional, this is like the Super Bowl of Salesforce events. Salesforce also hosts World Tour events in major cities around the world, taking some of the aspects of Dreamforce on the road. They've also recently started TrailheaDX, a conference specifically geared toward the more technical aspects of the Salesforce platform.
In addition to official Salesforce events, some community members have taken it upon themselves to start their own community events, the number of which has grown tremendously over the past couple of years. These events are typically more intimate and are a great opportunity for Salesforce experts to connect with both local and international community members and create deeper bonds. Community events are kind of like larger and more robust User Group meetings, which are also a great way to connect with local Salesforce experts on a more frequent basis.
Unfortunately, many companies don't fully understand the value their staff gets from participation at these events, and they don't fund the travel and/or allow the time off for attendance. This is discouraging to the Salesforce experts and signals that their company doesn't understand the value of attending or doesn't care.
Do Cool Stuff with Salesforce!
One of the quickest ways to lose a talented Salesforce professional is to have them working on a stagnant, basic implementation of the application. Compare it to handing the keys to a Model T to a talented Formula One driver — the level of interest is going fall pretty quickly.
Top talent wants to be challenged, and the best way for experts to grow their knowledge and sharpen their skills is to solve real business problems. In the context of Salesforce, that could span the common areas of sales, service, or marketing, or it could be any other business process that would benefit from better data tracking or automation.
Salesforce is constantly expanding existing features and releasing new ones, presenting lots of opportunity to improve your existing implementation or turn your focus to impacting other areas of the business not yet using the platform. The pace of business change is also a big factor in ensuring that your Salesforce application is always meeting the needs of your executives and end-users.
All too often, companies buy Salesforce to solve a specific problem, and once initially solved, they stop innovating. This can be frustrating for the Salesforce professional who sees nothing but opportunity to solve myriad problems in the business based on what they've seen their peers doing (see community engagement above) or experiences they have had with previous employers. If you want to keep the best experts solving problems for your business, be prepared to push the boundaries and challenge both your business stakeholders and your Salesforce team members to be innovative and really make an impact. Trust your team when they tell you about opportunities they see to use the platform to solve problems, and advocate for them when they are adamant about issues that are blocking them from reaching their full potential.
These tips are not everything…
You might do all of these things well and still lose some of your best Salesforce employees. That's just the nature of a very hot market for talent. By applying these tips you'll have your best chance at not only retaining your best experts, but you'll also likely make them advocates for your company and attract other great talent as well.
Are you an employer with tips specific to nurturing Salesforce talent? Or are you a Salesforce expert with advice for Salesforce employers? Get in touch with us today.